My tennis racquets, a trip through time
A trip down memory lane through the various tennis racquets that I've used over the last 30 years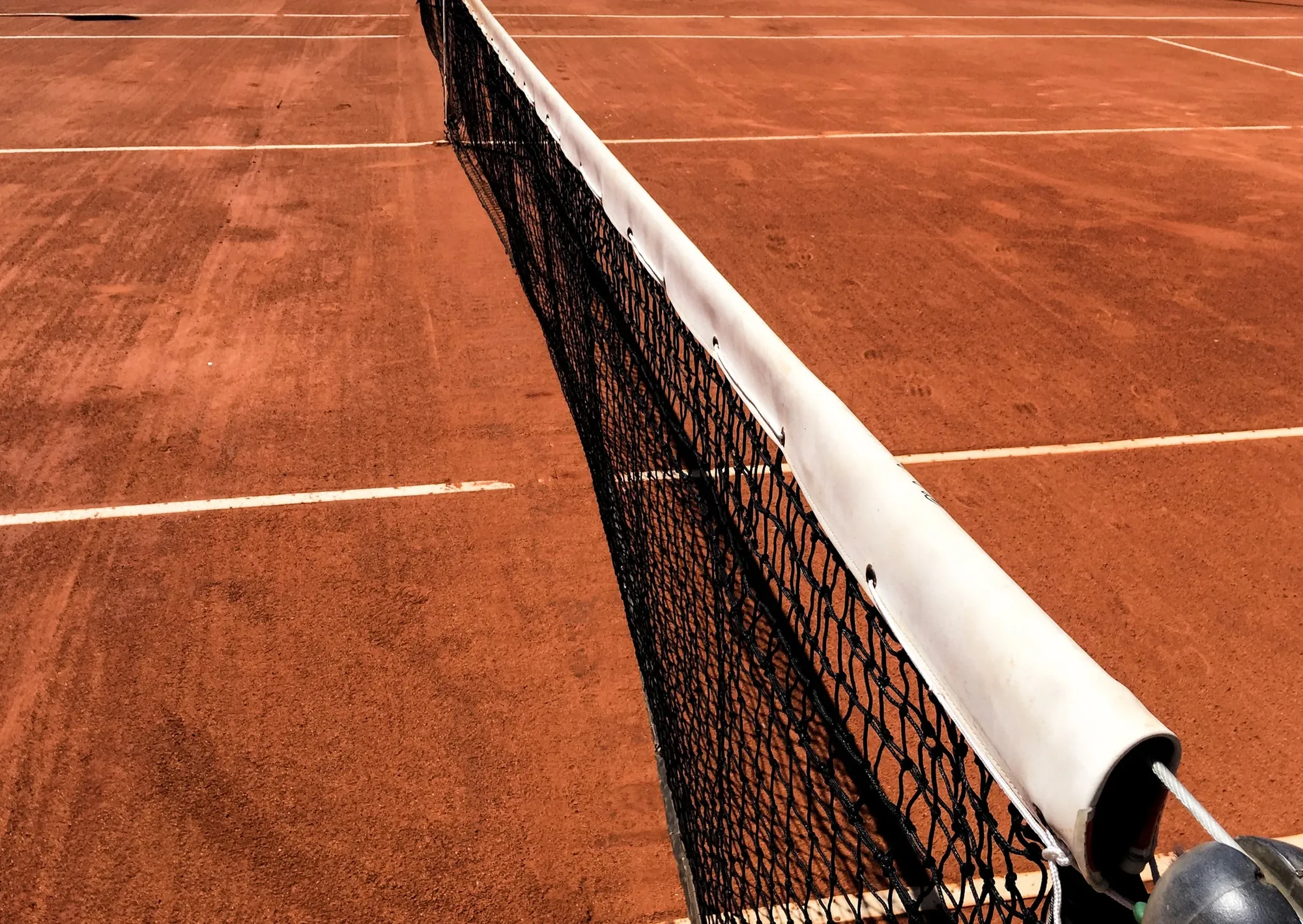 With the French Open upon us, I thought it would be fitting to put together a list of tennis racquets which I've used over time. Even though I've been playing tennis for more than thirty years, the number of racquets I've used over that time period is a rather paltry seven.[1] Don't get me wrong, I do try new ones on a regular basis to see where technology is heading, but it is rare that a racquet makes such an impression that I contemplate switching.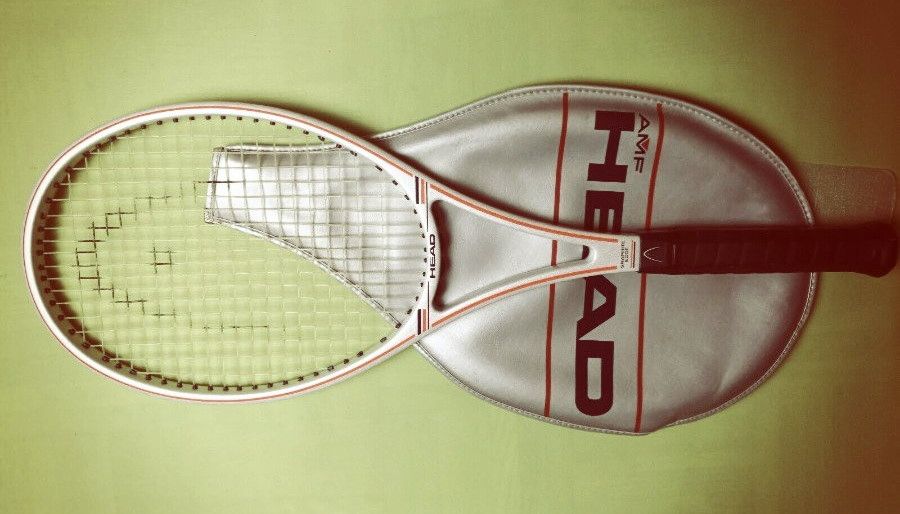 Head Graphite Edge
A used Head Graphite Edge seems to be where it all started thanks to my first tennis coach who gave it to me.[2] I don't have a picture from my childhood of this racquet to be precisely sure. The best I could do is traverse various tennis forums and auction listings to find something that seemed to match my faint memories. With that said, the colors seem to match, the vintage is about right, and the cover was identical to the one shown in the image.
I've only every owned one of these, but boy did it see a lot of tennis. Not always on the courts, as they were not that easy to come by at times, but anywhere tennis was possible: Against the living room wall - why not? Against the house exterior - sure, just try not to hit the windows! Why the landlord, who lived directly below us, never evicted us is still a mystery. There was also street tennis with friends between car traffic, tennis on soccer fields where the balls bounced exceptionally poorly, and so on - I think you get the picture. Overall it was a fantastic racquet, definitely not powerful and quite heavy for a kid, but it went a long way when it came to getting the technique right.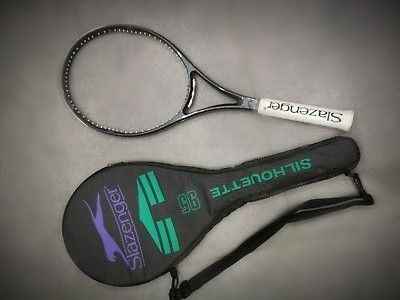 Slazenger Silhouette 95
This was my first brand new racquet and so I still recall the purchase which happened during the winter season when practice was indoors because of the frigid conditions in Germany.  The color scheme and the design of he racquet were lovely, and although it was my first new racquet it never ended up being my favorite. I was able to produce more spin with it than with the Head Graphite Edge because of the lighter weight and thus faster swing speeds, but I was not as precise with it nor as consistent. It was a fairly good racquet on clay and I kept it for several years, but the final nail in the coffin came for it when we moved to the USA and the lower weight of the racquet made it difficult for me to adjust to hard courts and the power-game that was beginning to dominate tennis.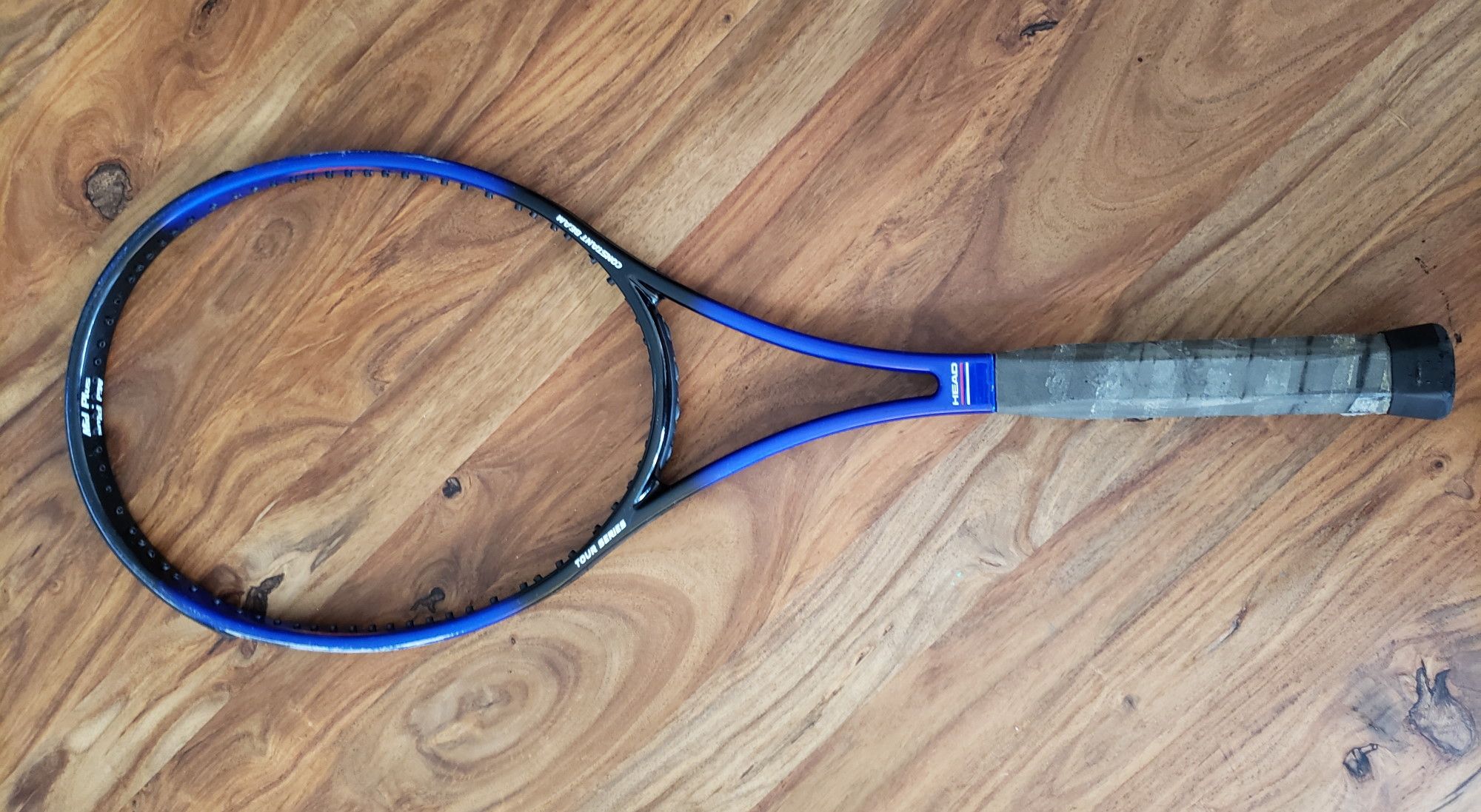 Head Pro Tour 280
With the need to upgrade to a new racquet I stumbled into a local tennis shop without much of an idea of what to look for. By sheer luck it just so happened that the Head Pro Tour 280 at that time was being sold with a large depiction of Thomas Muster who just happened to be one of my favorite players at that time. Naturally, I gave the racquet a try and although it was on the heavy side I picked up a couple - advertising works I suppose. Unbeknownst to me at that time, I was buying what was to become one of the legendary racquets of the 1990s.
Today, if you are in possession of a Head Pro Tour 280 that was Made in Austria and it is in mint condition you can sell it on an auction site for $2,500 or more. Later versions of this racquets, were sold as "Designed in Austria" where the initial frame was manufactured in Austria but the final racquet was finished in other places such as Czechoslovakia for example. Towards the end of the production run all the manufacturing, paint, and finish for the racquet shifted to China.
I have various versions for the Head Pro Tour 280, and while they all play fairly similarly there are slight differences between them - as one would be expect due to variations inherent in manufacturing processes. In particular, the racquets made in China which I acquired later were a bit on the heavier side and played just a little bit stiffer. Of course, maybe my comparison was off as over time the original frames may have lost some rigidity and some paint.
This was by far the racquet with which I played the most and with which I reached my peak of tennis playing during my high-school years.[3] I've won more matches and tournaments with it than any other racquet, and equally lost points and matches which I remember to this day.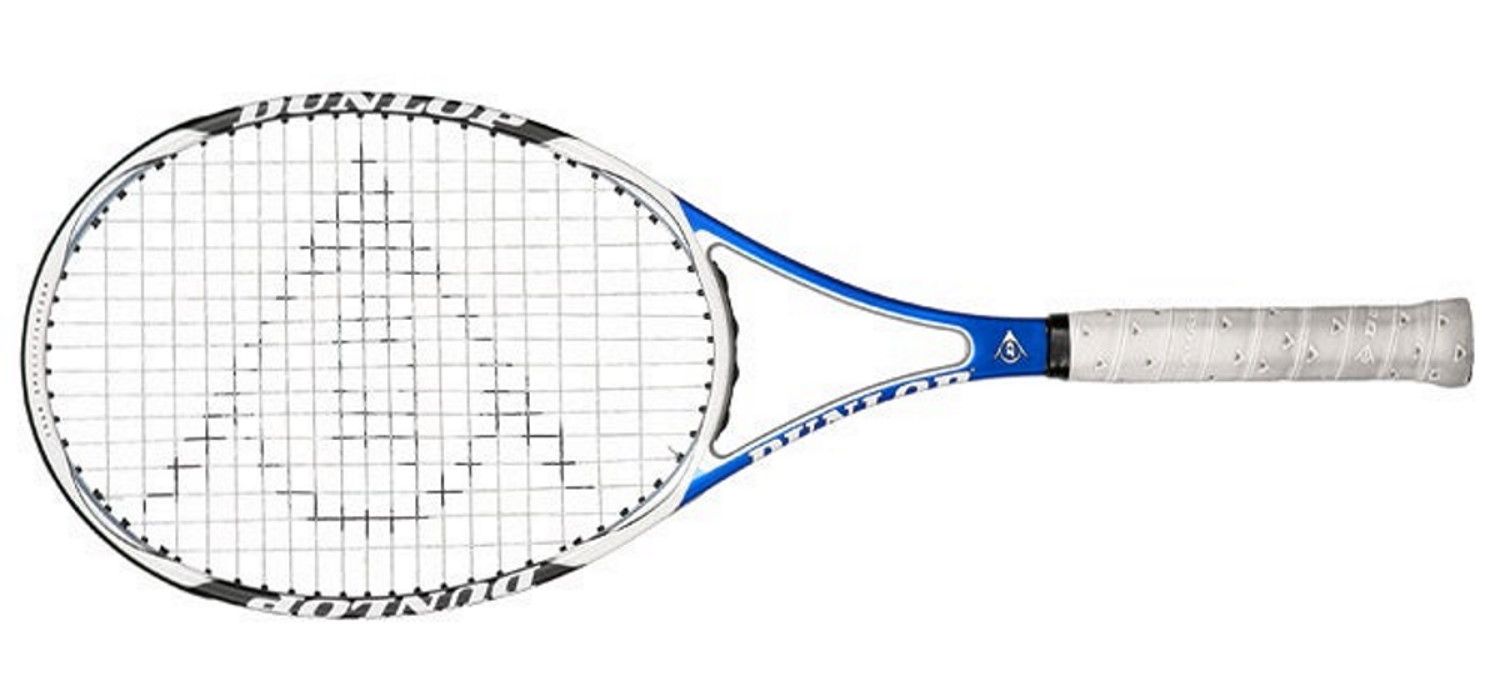 Dunlop Aerogel 100
I didn't play college tennis. Looking back at it, I think that may have been a mistake, but I got busy exploring other interest which have served me well in life so in the end it is hard to say. However, after college when office work began and my lifestyle wasn't nearly as active, it was time to get back onto the courts and the USTA circuit. I still had a good stash of the Head Pro Tour 280s but they were getting a bit old and worn by the mid 2000s. Additionally, acquiring used ones in good condition was beginning to get fairly expensive. With prices routinely in the $400 range on auction sites, I began looking for a replacement.
After a lot of demoing, I eventually settled on the Dunlop Aerogel 100 Mid Plus in late 2007 as it seemed to come closest to my previous head racquet. Unfortunately, this partnership did not work out for very long as the racquet was just too lively and I could never get my backhand slice to work with it - it would consistently float long on me, and confidence would go out the window. On the positive side, I did love serving with this racquet and probably hit the hardest and most precise serves with it, but winning matches on serves alone is a difficult matter and a replacement was needed.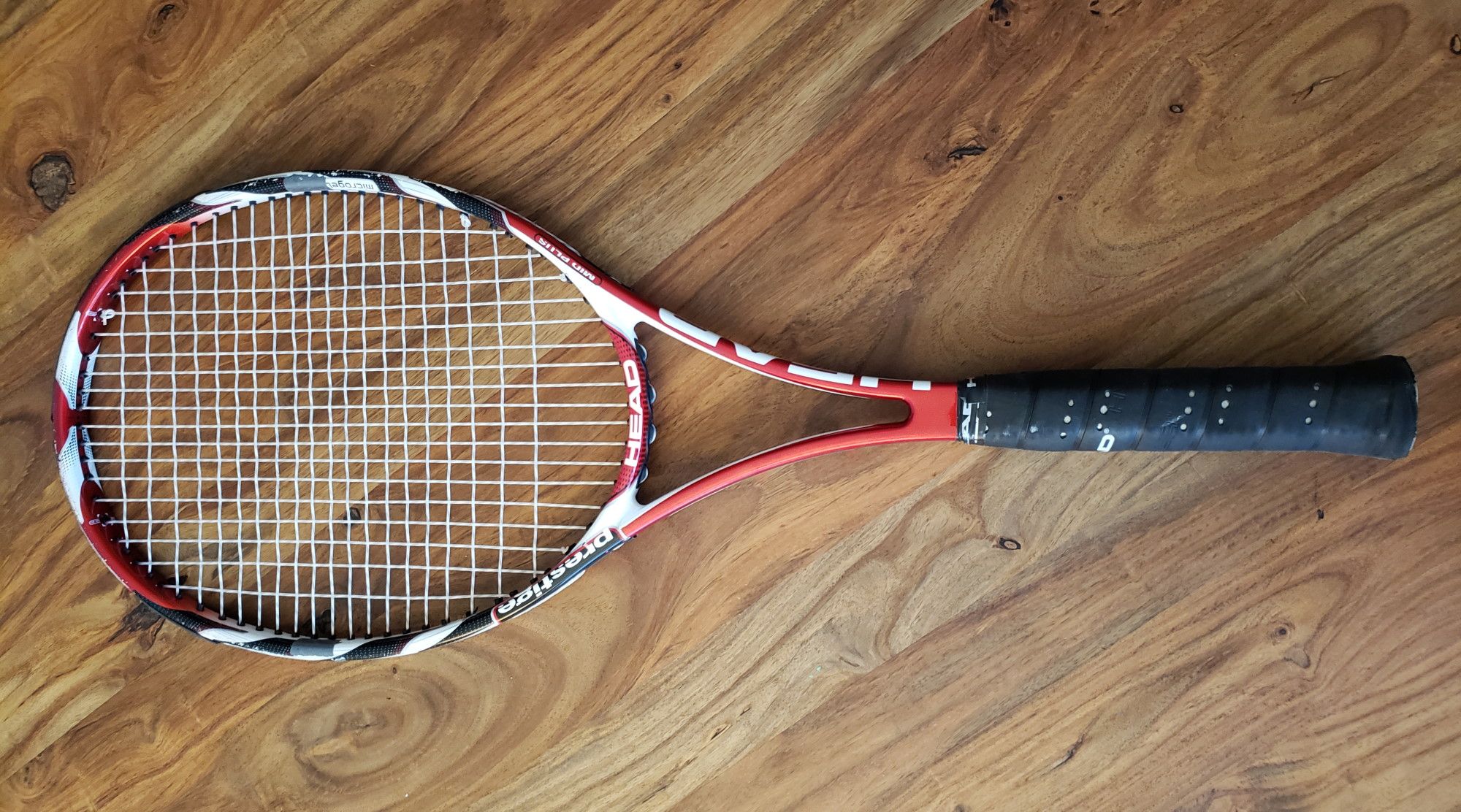 Head Microgel Prestige Mid Plus
I took a step back into the Head camp circa 2009 with the Head Microgel Prestige Mid Plus, after getting frustrated with the Dunlop. I don't recall anything exceptionally great or terrible about the racquet to the point where I almost skipped over it when putting this timeline together. However, I did not acquire another model until 2014, which means I played with this stick for almost 5 years - taking that into consideration must mean that I must have enjoyed playing with it more than I can recall.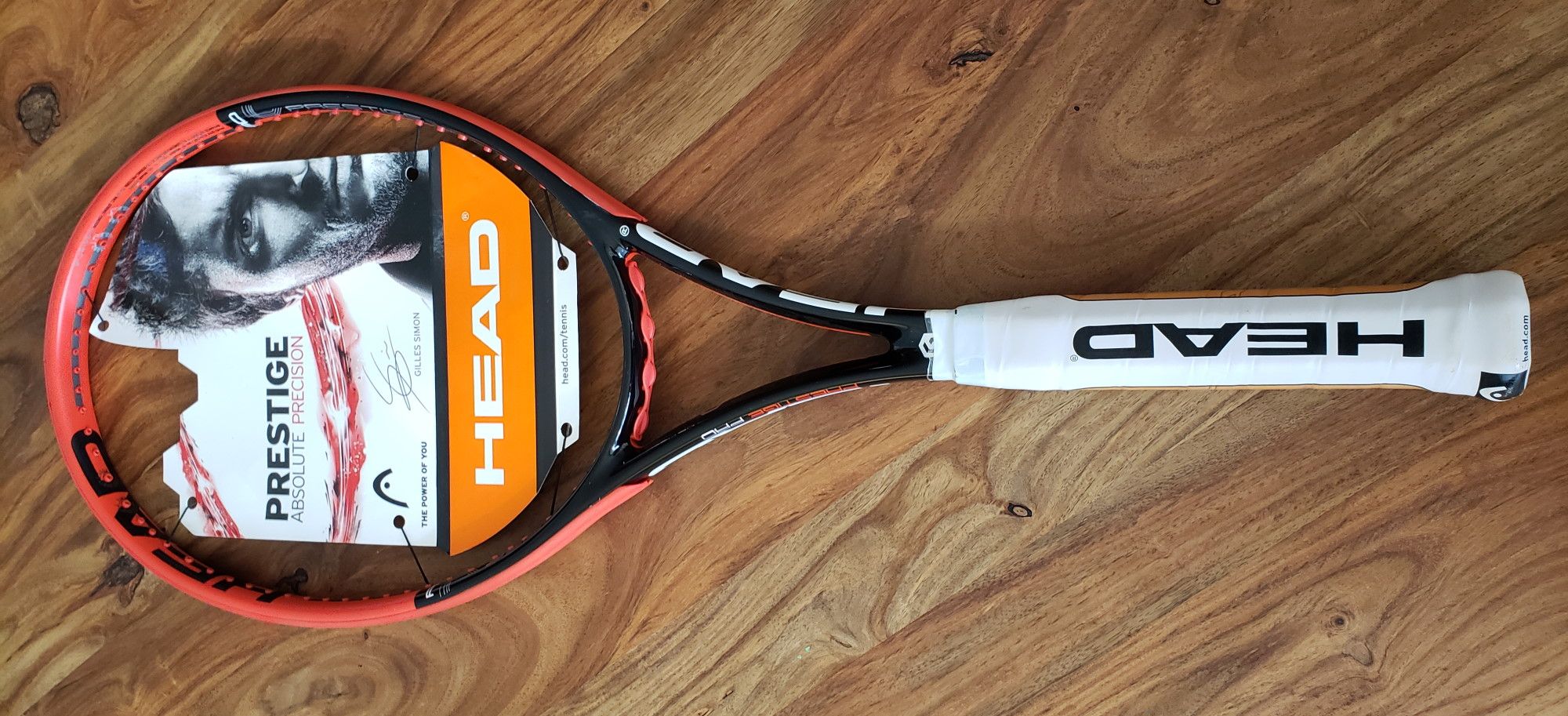 Head Graphene Prestige Pro
This racquet was a natural progression in the Prestige series, and visually was absolutely stunning. It also came with a fantastic leather grip that at first gave me some blisters but had such a great hard edge to it that it made ripping one-handed topspin backhands and absolute pleasure. This racquet also worked very well for my serve, almost as good as the Dunlop Aerogel.
The other interesting feature about this racquet was the 16x19 string pattern which was denser towards the center of the racquet and less dense towards the edges. The idea behind this was to give the player a larger sweet spot than a traditional 18x20 string pattern. Unfortunately this feature backfired for my game with off-center hits yielding less control and sending the unforced error count up on days where my game was not in top gear. Overall though it was a great racquet and having played with it over the last six years I had no intention of looking for a replacement, but then out of nowhere Head decided to release an update to the legendary Pro Tour 280.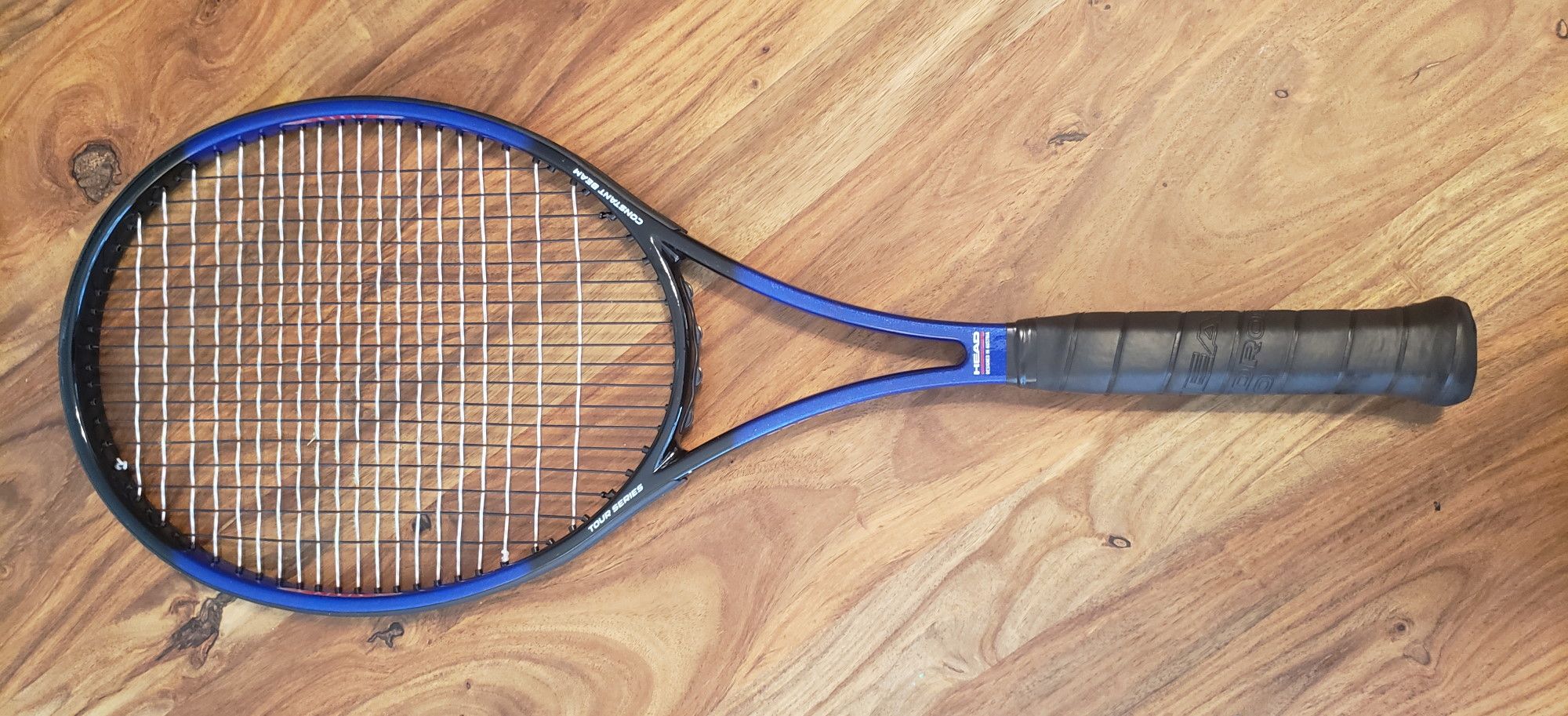 Head Pro Tour 2.0
When the Head Pro Tour 2.0 was released late in 2020 I just couldn't help myself ad had to buy a couple immediately. Does this classic frame still fit my game? To be frank, the jury is still out on this one. It is heavier than my recent racquets, and my older joints and muscles struggle with it a bit. My serves don't get nearly the pop they get with some of the newer frames.  Does it play the same as the legendary Pro Tour 280? I took it out with some freshly strung original 280s onto the court the other day and the responses is a bit different. The Head Pro Tour 2.0 feels a bit stiffer and does not pocket the ball as long as the originals, but how much this is due to the new frame make up or the fact that my originals simply have gotten soft and flexible as they are now twenty years old is probably a matter of debate.
Just like the original, the 2.0 feels very solid from the baseline, especially against big-hitters where the extra heft that it brings easily redirects pace. I've been having more problems with mid-court balls when trying to go on the offensive, where the heavier swing weight has been causing me some issues - my timing will need a bit of adjustment. Overall though it is still a fantastic racquet with great control. It will be interesting to explore what I can do with it once I dial in the string tension and adjust my technique a bit.
---
The 30 years do not include years spent playing video games which got me hooked on the sport in the first place. The very first of which was the Great Courts series by Blue Byte, now part of Ubisoft: https://www.youtube.com/watch?v=ziW_5sN0DC0 ↩︎

My first tennis coach was Miran Lazar who still seems to be teaching tennis over at the Tennis-Club Ohligs 1914 e.V in Solingen, Germany. Great coach, if you are in that area and need lessons, I would highly recommend him: https://tc-ohligs-1914.de/das-trainerteam-des-tc-ohligs-1914-e-v ↩︎

The high-school days bring another great tennis coach to mind, Ben Loeb. He has a very well rounded apporach to tennis that goes way beyong stroke mechanics and takes a deep dive into sport psychology. I believe we were the first team which he lead to a state championchip and he is up to an amazing 19 now, so his approach clearly works - I better put his latest book on my reading list to get my tennis game going again: https://benloebcoaching.com/ ↩︎