Maui, a little travel guide
A short list of our favorite spots when visiting Maui, Hawaii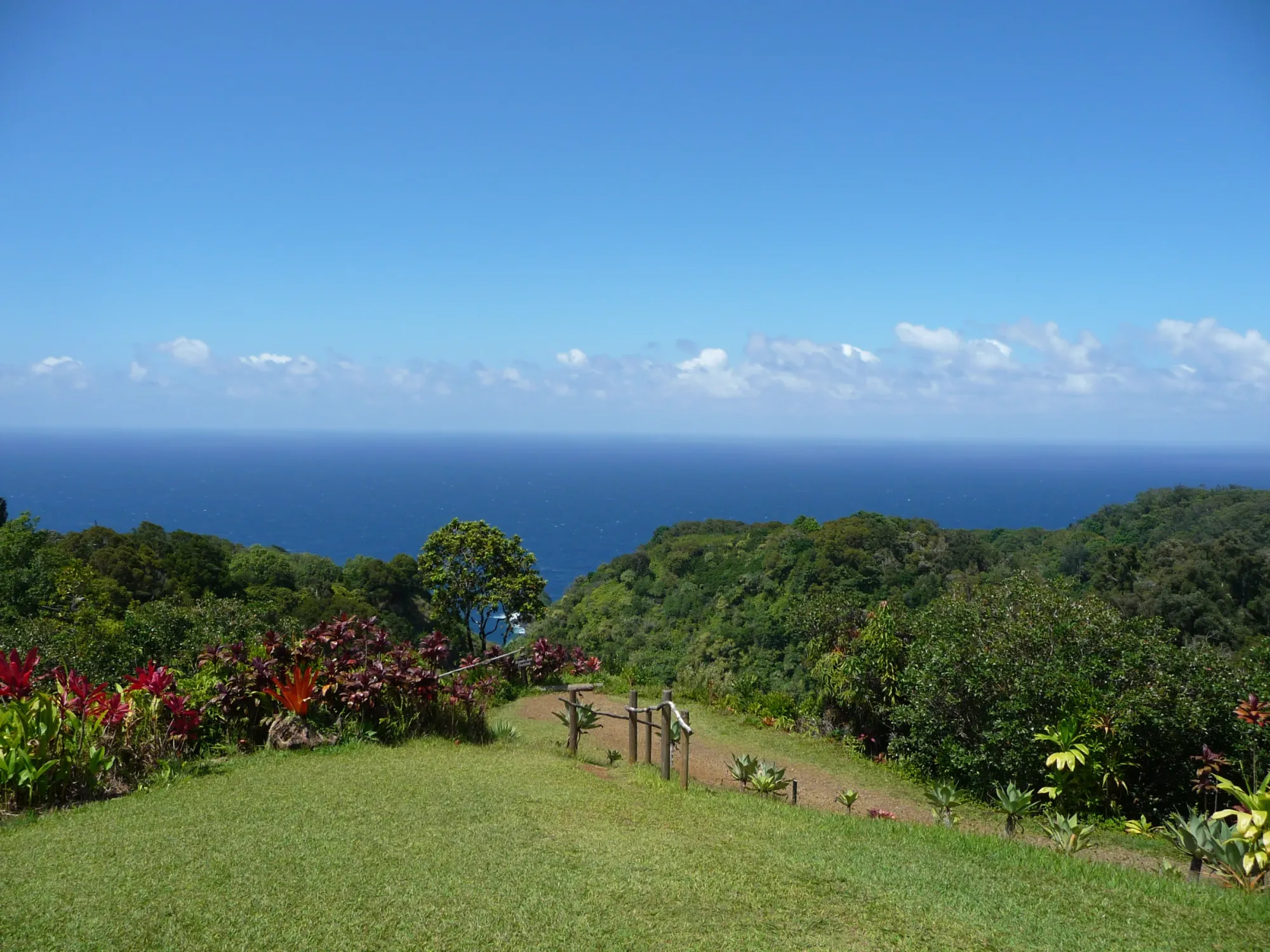 My parents will be heading to Maui, Hawaii for the first time in a few weeks and asked for a few spots worth visiting. My wife and I have been to Maui twice before and love it. I could swear I've written a post about our travels there, but digging through my old blog archive I simply couldn't find it. So time do dust off some old pictures, check if those places still exists, and put a list together. The guide is based out of Kihei which is our favorite place to stay in Maui as it is centrally located.

Beaches:
Charley Young Beach: One of our favorite beaches in Kihei. Small and less crowded than most. We've stayed at many condos across the street from which access is very convenient especially when you have impatient kids. If offers great sunset views, and various restaurants and bars are just a leisurely stroll away.
Makena Beach: This one requires a 15 minute drive south and you should bring a cooler and an umbrella. You can either park along the street and walk down to the beach or pay the state park fee to park closer. There is not much there other than a few food trucks and sheer natural beauty - the beach is probably one of the nicest ones on Maui. It is expansive and has wonderful sand. The waves tend to be on the larger side though, so this is not the best beach for little ones.  
Ka'anapali Beach: This beach requires a 45 minutes drive towards the north western part of the island. The drive itself is very pleasant, flat lands yield to majestic mountains to the north while the ocean greats you on the west.  This trip can be easily combined with a visit to the town of Lahaina which is worth a stop as well. The beach experience here is the exact opposite of Makena Beach. While a very nice beach, it is lined by developments, luxury hotels, restaurants, and shopping. In other words, go here for an experience that is a bit more South Beach, Miami than for pure natural beauty. An alternate beach nearby is the Lahaina's Baby Beach, which has some of the calmest waters around and is far less crowded, and thus perfect for kids as well.

Attractions:
Haleakalā Volcano and Park: Visiting the volcano is probably one of our favorite things to do on the island. It is not something be rushed, as there are just way too many wonderful sights to be seen before one reaches the final elevation of just over 10,000 feet. The drive is not scary by any means, but there are quite a few twist and turns, and it take a bit of time to get to the summit. Once there, be prepared for a semi-spiritual experience for the landscape looks absolutely otherworldly. When I'm there I like to close my eyes an image that one day when our species reaches new planets, just maybe it will look something like this. Be sure to bring a jacket or long sleeve shirt - at this elevation the temperatures are considerable cooler than at sea level, and there is too much to explore to worry about being cold.
Paia and Ho'okipa Beach Park: Paia is a fantastic little town to grab some coffee, a breakfast, visit a few small shops, and then head over to the Ho'okipa Beach Park overlook to watch surfers catch some massive waves. I've never swam here myself so I can't comment much on that, but suffice it to say that the waves looked rather large so you better know what you're doing. If you are going to do the Road to Hana road trip, this is also a quite nice starting point to get it all going.
Road to Hana: Let me make a point right up front - there is no need to make it to Hana as there is nothing special there. Instead, take your time, stop as often as you like, enjoy the various water falls, parks, beaches, botanical gardens or whatever else you may encounter along the way. The road is long and winding, there will be lots of traffic on it, and a comfortable car will win over a sporty one any day. Expect it to be a picturesque days full of amazing photo ops. And if you make it just a quarter way to Hana, it just means you stopped and visited interesting places rather than fought traffic all day. A few places you may want to consider stopping at include: Ke'anae Point, Wailua Valley State Wayside, Maui Garden of Eden, Pua'a Ka'a Falls and the Wai'anapanapa State Park.
Kepaniwai Park & Heritage Gardens: A little treasure located between some majestic mountains and a gushing river especially if there has been some rain recently, located towards the north-western part of the island. As an added bonus small gardens pay tribute to various settlers including the Chinese, Portuguese, Japanese, and Koreans.  
Eat and Drink:
Paia Fish Market Southside: This is our go to place when staying in Kihei. If you order anything with fish you can't go wrong here and you won't go bankrupt either. My personal favorite is the Mahi Mahi burger which I could eat daily, but other items on the menu are delicious as well.
Monkeypod Kitchen: For those yearning something a little more upscale and some tasty cocktails, this should do the trick. Once again, anything with fish on the menu is absolutely outstanding. We've been to both locations on the island in Wailea and in Ka'anapali and both were excellent. You may want to reserve a table ahead of time as they get pretty crowded at dinner time and the wait can get lengthy.